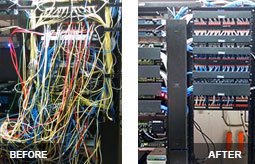 Cable Management
Over time your IT room and equipment racks can get messy and unorganized. This causes a "rat's nest" of wires and cables that make it hard to manage. Let us take care of your office cabling mess.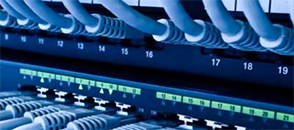 Voice / data
Are you moving to a new office or expanding your existing office? Getting your phone and network drops in the right place and on time is what we do. From adding a single run to a large remodel to a multiple site project, we can do it all.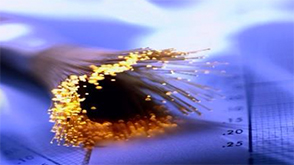 Fiber Optic
Data at the speed of light. A copper connection sometimes just isn't sufficient. From single-mode demarc extensions to multi-mode tie cables, we can provide you with a solution for greater capacity.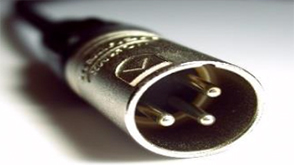 Audio / Video
Do you need a TV in the conference room for those presentations, digital signage for your retail store or a sound masking system for your call center? Call us.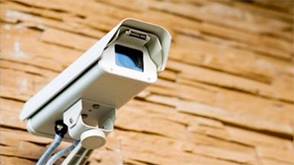 CCtv / Security Cameras
Protecting your property and staff is important for your piece of mind. Even though you cannot totally eliminate theft, you can deter it. From a small analog DVR to multiple camera NVR, we can help you keep an eye on things.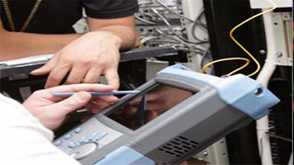 Certification
With today's high speed networks, ensuring that your cable infastructure is running at its optimal performance is vital. We can test and certify new and existing CAT5/CAT6 and fiber optic cabling.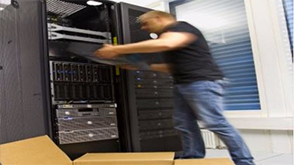 Service
Do you have an office that needs onsite IT support but no onsite staff? We can provide network "Rack and Stack" service. Our services include, but are not limited to, equipment installations, and upgrades to "remote hands".
Other Services
CAT5 Cabling, Installation and Testing
CAT6 Cabling, Installation and Testing
CAT5/CAT6 Certification
Fiber Optic Cabling Installation
Fiber Optic Certification and Testing
Structured Cabling
DSL and T-1 Circuit Extension
Demarc Extension
Outside Plant / Underground
Smart Hands
Conduit Installation
Moves/Adds/Changes
Tenant Improvements
New Construction
Network Equipment Installation
Wireless Networks
WAP Installation
MPLS Extension
Cabling Clean Up
CCTV Systems
Security Cameras
DVR/NVR Systems
P.A. Systems
Paging Systems
Network Cabling Contractor
Digital Signage and Menu Boards
Sound Masking Systems
Request A Free Quote